Enjoy Endless Entertainer Era Now With Social Media TV Box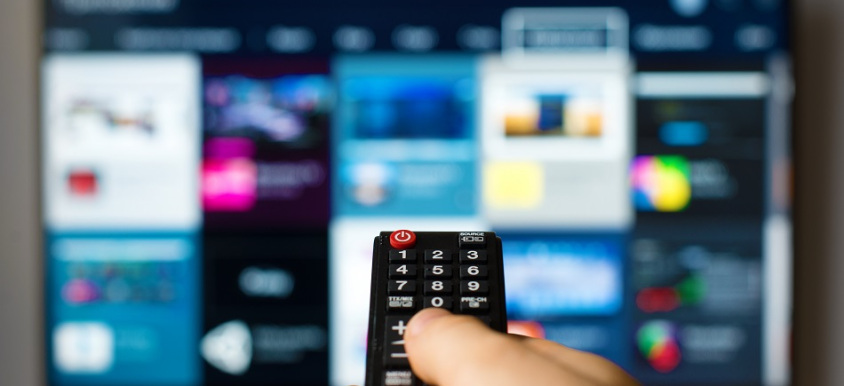 Gone are the days when streaming movies through the internet were painstaking with the requirement of total patience for the slow downloads. With the advancement of fiber optics internet connections being provided by so many Internet Service Providers (ISPs), you can practically get connected anywhere and anytime at your convenience. Thus, you have now the birth of 1OTT Social TV, the latest hype in providing over-the-top audio and visual contents via the internet. It's the brainchild of Crowd Media Sdn. Bhd. under the umbrella of Syabas Technology, the company behind many award-winning digital entertainments such Popcorn Hour™ and more.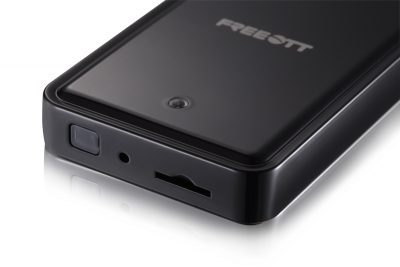 You may ask how the "1OTT Social TV Box" could be of benefit to you. Well, it's the state-of-the-art device that would enable you to easily stream thousands of your favorite movies, shows, news and more through their public apps as well as viewing other third party public apps. All you need is a minimum of 2Mbps internet connection for most contents or a minimum of 4Mbps for Live TVand you will be on the way to experience your sought after relaxation on your big screen. It's as simple as that!
1OTT Social TV Box for the utmost entertainment experiences of your life time. It's as easy as Plug-Connect Network-Play.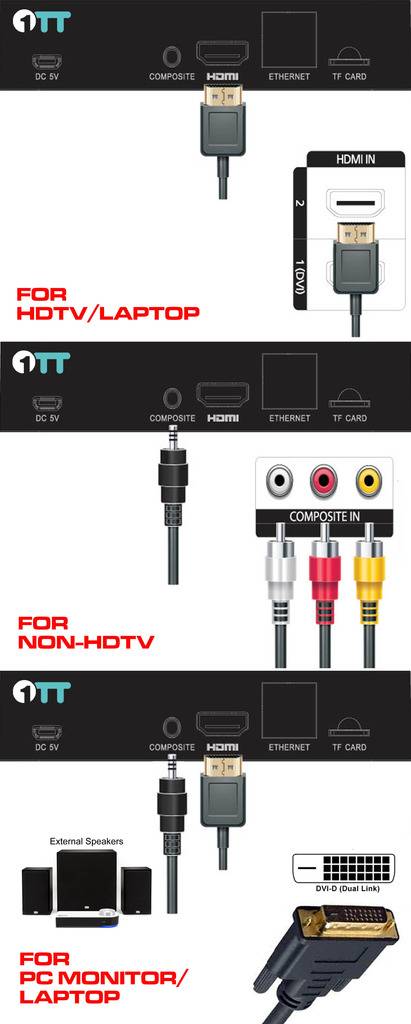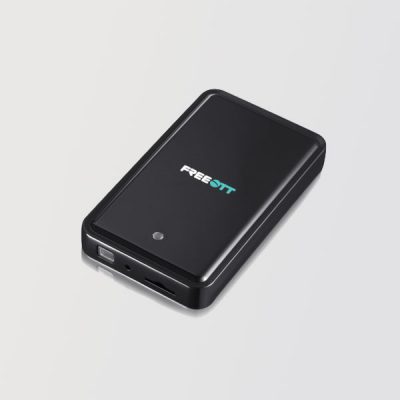 What are the differences between 1OTT and other similar devices in the market, Benefit of 1OTT:
Only need to make ONE TIME PAYMENT for the device, to enjoy forever stream.

The player has Resume Playback, Fast Forward & Rewind features, which you can have all the control within your own grasp.

Easy as Plug-Connect Network-Play

Delivers more than 140 Live Channels and VOD (Video On Demand)

Malaysian friendly, Malaysian Dramas and Movies provided LIVE TV channels such as the Malaysian 1TV. There are all together 18 channels namely TV1, TV2, Bernama and more.

Super Slim in size and portable.

System will update the titles on a daily or weekly basis. Thus, endless streaming for the user.

Downloadable 1OTT remote control for smartphone both IOS and Android.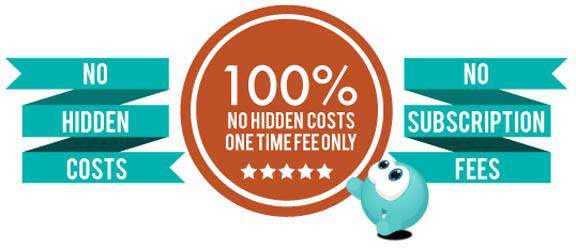 FREQUENTLY ASKED QUESTIONS
1) What is 1OTT?
1OTT is an Internet Connected TV Box that enables direct streaming of Audio & Video Contents to your big screen TV. This product is the brainchild of Cloud Media, a company pioneering in Connected Entertainment Market, responsible for powering the World's First Internet Connected TV – the HP MediaSmart and developer of the Award-Winning Popcorn Hour™ Networked Media.
2) How many channels are currently available on 1OTT?
Currently 1OTT delivers more than 140 Live Channels and VOD (Video On Demand) contents comprising of Recipe & Cooking Shows; Health, Wellness & Exercise Programs; Education on Demand & Documentaries; Lifestyle & Travel Channels and many more. In addition, you can also access to THOUSANDS of TV Shows & Dramas, Variety Shows and Movies through 3rd party/external apps.
3) What is the monthly / yearly subscription fee for 1OTT?
NO Subscription Fee is required. 1OTT only need to do 1 time payment which is price of purchase the device, RM235
4) Is 1OTT HD (High Definition) enabled?
1OTT have both SD (Standard Definition) Channels and HD (High Definition) Channels. Availability of 1080 HD video is subject to provider and Internet broadband connection speed.
5) What is the Internet speed required for streaming video?
A minimum of 2MB is required for most contents, while 4MB is needed for better Live TV streaming and experiences.
6) Will the contents be updated in 1OTT? If yes how frequent?
We have a dedicated team to maintain and update the contents from time to time. Contents are updated on both daily & monthly basis subject to online availability.
7) Does 1OTT have ASTRO channels?
No. 1OTT is not a TV Decoder for paid channel. We do not host any contents whatsoever. 1OTT merely aggregates Public Contents and acts as an Open Platform for third-party developers to share their Private Contents.
8) Is 1OTT sold in other countries?
In Malaysia, 1OTT is SIRIM Certified and is sold in many countries including USA, Australia, Taiwan, Thailand, Singapore, etc.
9) What are the differences between 1OTT and other similar devices in the market? (e.g. Android box etc.)
1OTT runs on Linux platform not Android. We constantly thrive to deliver the BEST Media Streaming Experience by offering Easy Browsing of content titles via Remote Control, Convenient & Speed of Direct Streaming without Downloading and Technical & Content Support. Furthermore, you can browse content using your smart phone simply by downloading our Remote Control App to iOS or Android devices.
DOWNLOADABLE 1OTT REMOTE CONTROL FOR SMARTPHONE:
– Android Play Store: Popcorn Hour Remote Control by Cloud Media Sdn. Bhd. (http://bit.ly/1OsaNh4)
– iPhone App Store: MobileRC by Syabas Technology Inc. (http://apple.co/1JmWHWE)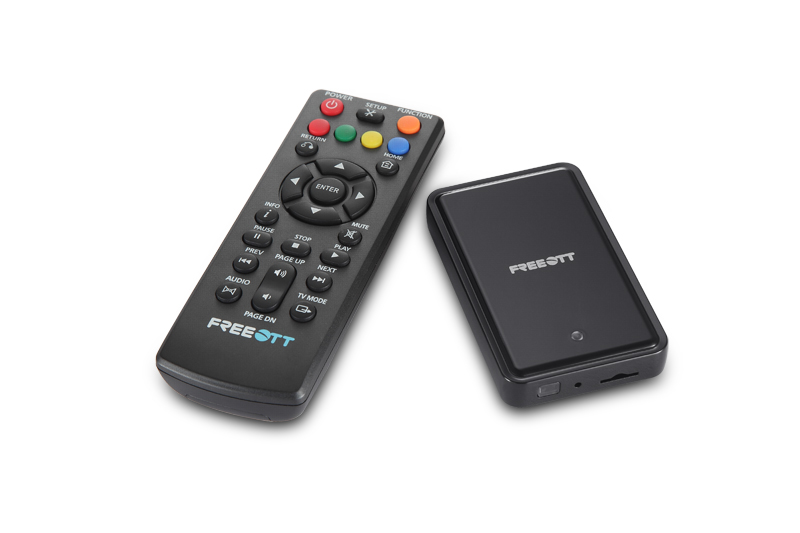 Wait ! You are in luck now, guess what ?
Old Price was RRP RM499 , with new version of FreeOTT, Now You can save up to 50% on promotion deal ! RM459 ? RM399 ? RM299? RM245? RM209? NO! It's even lower price.
Check the authorized store now with link below to enjoy the limited time promotion*
Click Here for FreeOTT Promotion Price Deal !