Huawei just became the second biggest smartphone OEM in world(Q2 2018)
Huawei has become the number two smartphone brand in terms of global shipments, passing Apple for the position.
The Chinese brand saw year-on-year growth of at least 40 percent, according to two tracking firms.
Huawei's performance comes on the back of record shipments and market share in China.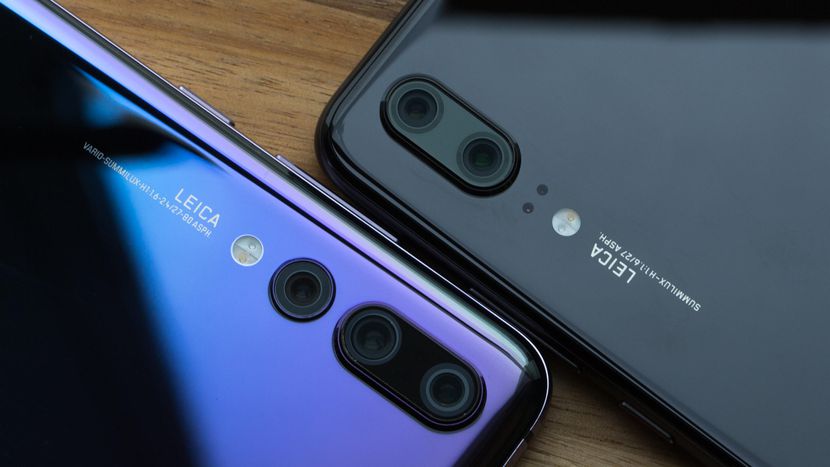 ---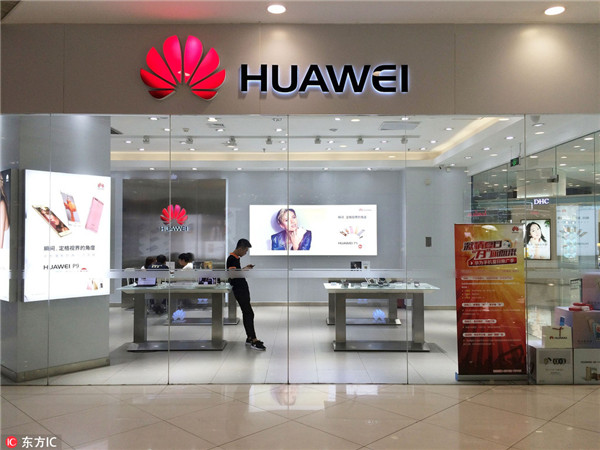 Back in 2016, Huawei made a seemingly lofty goal to become the world's number two smartphone manufacturer in two years. According to tracking firms Counterpoint Research and IDC, the company has accomplished its goal with a few months to spare, as it overtook Apple for global mobile market share.
The news comes just over a month after we forecasted that the Chinese brand was on course to hit the goal in Q2 2018. The second quarter traditionally sees the gap close between Huawei and Apple in shipments, and Huawei's shipments have been steadily climbing.
Counterpoint reported that Huawei shipments jumped from 38.5 million units in Q2 2017 to 54.2 million units in Q2 2018. This equates to year-on-year-growth of 41 percent.
Meanwhile, Apple's shipments were virtually unchanged, as it grew from 41 million units shipped in Q2 2017 to 41.3 million devices in Q2 2018. This resulted in year-on-year growth of just one percent.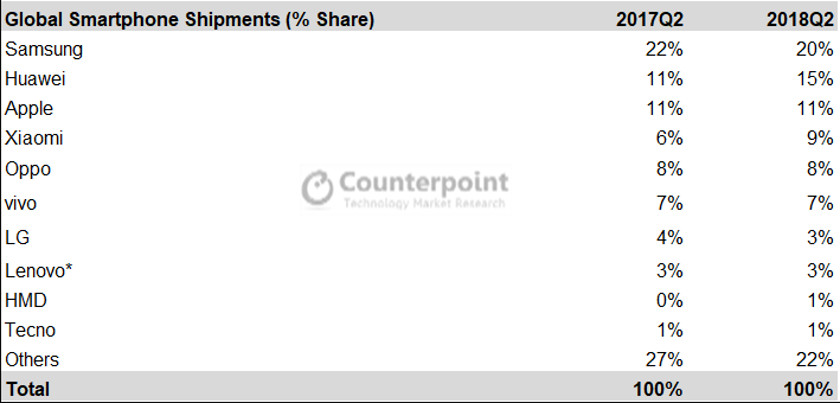 Marketshare for Q2 2018.
Counterpoint Research

In terms of actual market share (seen above), the tracking firm reports that Samsung was sitting at 20 percent, followed by Huawei at 15 percent, and Apple with 11 percent. Xiaomi and Oppo rounded out the top five manufacturers by market share, at nine and eight percent respectively.

Counterpoint added that Huawei has seen strong annual growth in Europe (75 percent), the Middle East and Africa (67 percent), and India (188 percent).

---
IDC corroborates market shift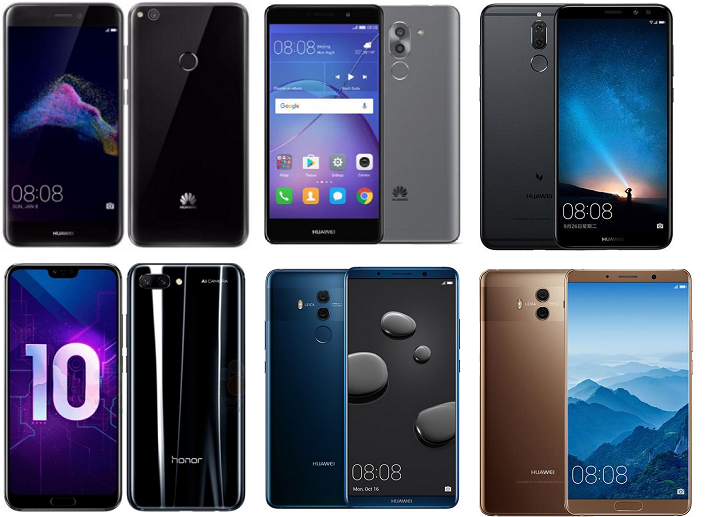 IDC has also noted Huawei's climb up the ranks, reporting 54.2 million units shipped and 15.8 percent market share for Q2 2018. By comparison, the company shipped 38.5 million units and had 11 percent market share a year ago. This makes for year-on-year growth of 40.9 percent.
Meanwhile, Apple saw 41.3 million units shipped and 12.1 percent market share for Q2 2018, which makes for year-on-year growth of 0.7 percent. Back in Q2 2017, the Cupertino company delivered 41 million units and had 11.8 percent of the total market.
The tracking firm noted that this was also the first quarter since Q2 2010 that Apple hasn't been first or second in terms of market share.
---
How did Huawei do it ?