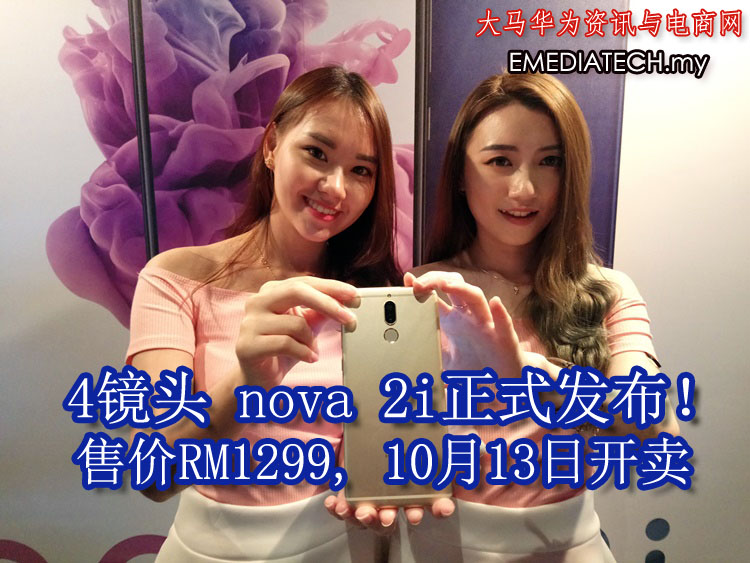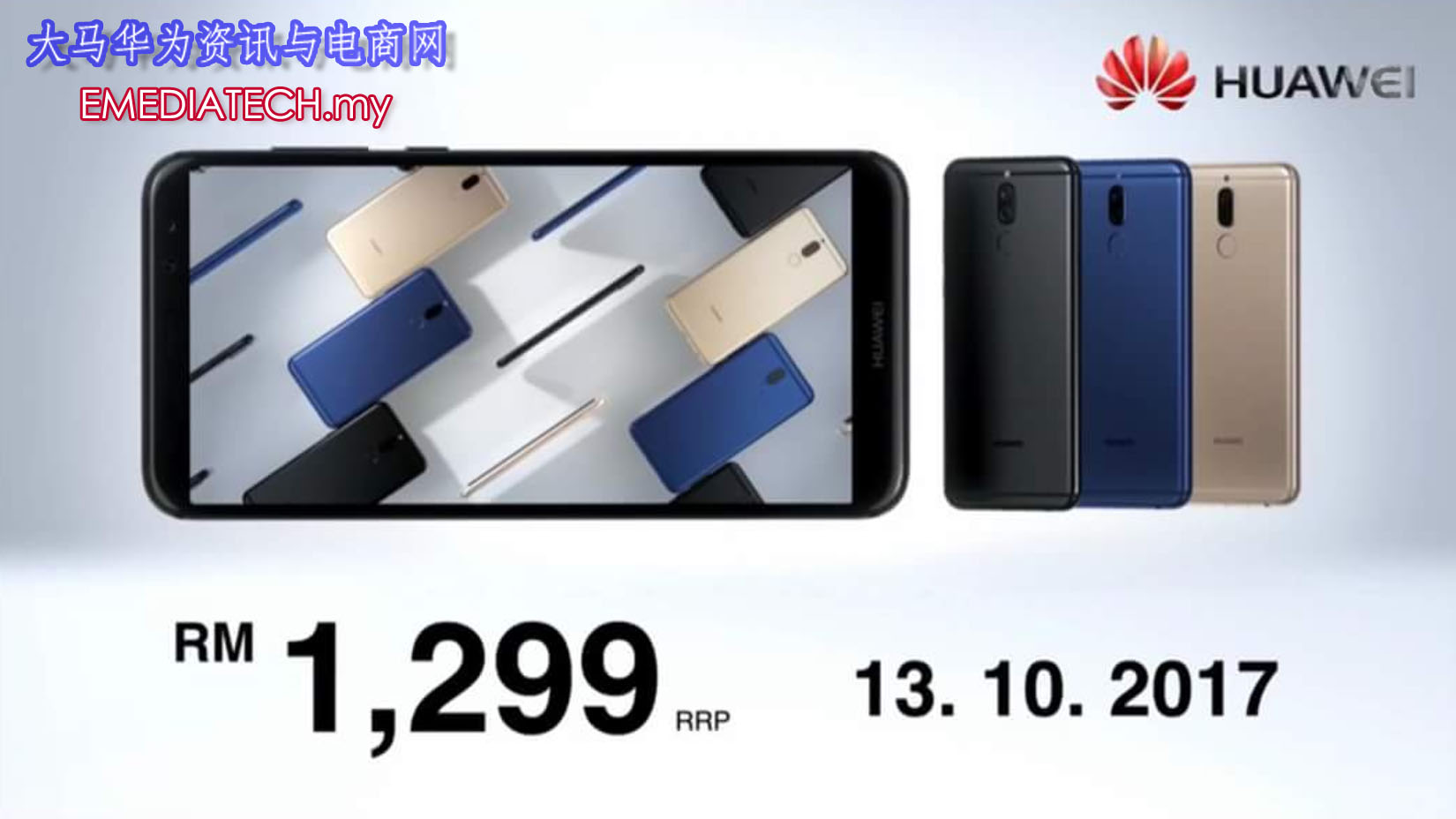 Sep 26, 2017 作者:昱安
Huawei 首款4摄手机 nova 2i 正式发布啦! 价格与之前预测一样 -- RM1299。
除了超高屏占比设计,Huawei nova 2i 作为首款4摄手机,其中前置镜头为1300+200万像素双摄像头,一个负责成像,一个负责虚化(采集景深信息),使人像虚化效果更真实。
nova 2i 采用了5.9寸屏幕、18:9屏幕比例,分辨率为FHD+(2160*1080)、PPI 407,正面屏占比达到了达到83%!基本配置也包括了Kirin 659 八核处理器、4GB RAM+64GB ROM、3340mAh 电池等。
同时配备前置柔光灯,120度发光角度,支持智能柔光模式,可根据环境光线的亮度,自动调节柔光灯强度。此外,还支持趣味变妆、手势拍照等特色功能。
Huawei nova 2i规格参数
5.9寸 显示屏(屏幕分辨率是2610X1080)
18:9全面屏
Kirin 659八核处理器
4GB RAM+64GB ROM(支持256GB MicroSD卡扩展)
后置1600万像素主镜头+200万像素景深摄像头(大光圈、人像模式、动态照片)
前置1300万像素主镜头+200万像素虚化摄像头(前置智能柔光灯、F2.0光圈、美颜4.0、趣味变妆、手势快门、人像模式)
支持NFC
支持后置指纹识别
支持Huawei钱包指纹支付,支付宝指纹支付
EMUI5.1兼容Android 7.0
3340Ah电池(智能省电5.0)
曜石黑、流光金、极光蓝
It's official, Huawei has officially unveiled the international version of the Maimang 6, known as the Nova 2i in Malaysia, this is the first Huawei smartphone to feature dual cameras on both the front and back, and also the first to sport a 18:9 5.9-inch Full View display. As reported earlier, the Nova 2i is confirmed to be powered by a Kirin 659 SoC, along with 4GB of RAM and 64GB of storage, the phone has a 3340mAh battery capacity and comes running on EMUI 5.1 based on Android 7.0 Nougat.

As the trendsetter of dual cameras, Huawei has decided to include a dual camera system for selfie lovers, as it comprises of a 13MP+2MP sensor, which the lower resolution sensor is used to measure depth of field to create a bokeh in portrait shots, the secondary 2MP camera sensor paired with the 16MP f/2.0 main camera will perform the same as well, while the Nova 2i's camera software remains like the rest of Huawei devices.

The Huawei Nova 2i will be available in colors of Graphite Black, Prestige Gold and Aurora Blue starting October 13th.

Key features
Kirin 659, octa-core 2.36GHz processor
4GB RAM + 64GB ROM
Micro SD up to 256GB
Measures 156.2 x 75.2 x 7.5mm, weighs 164g
5.93-inch FullView Display in 18:9 ratio
2160 x 1080 pixel resolution
Dual 16MP + 2MP rear camera
Dual 13MP + 2MP front camera
Features dual SIM slot, rear fingerprint scanner,
Supports 4G LTE, WiFi,
EMUI 5.1 based on Android 7.0 Nougat
3340mAh battery