The Useful Hidden Function Of Samsung And Huawei Android Smart Phone
One of the most useful features of the top-range Samsung and Huawei smartphones can actually be had on any Android phone. I'm talking about 'Scroll capture', which allows you to take longer, scrolling screenshots of a whole page. There are a ton of apps which let you stitch together screenshots manually to make them into one file, but that's tedious. Here's how to get the scrolling screenshot feature on your Android without the hassle.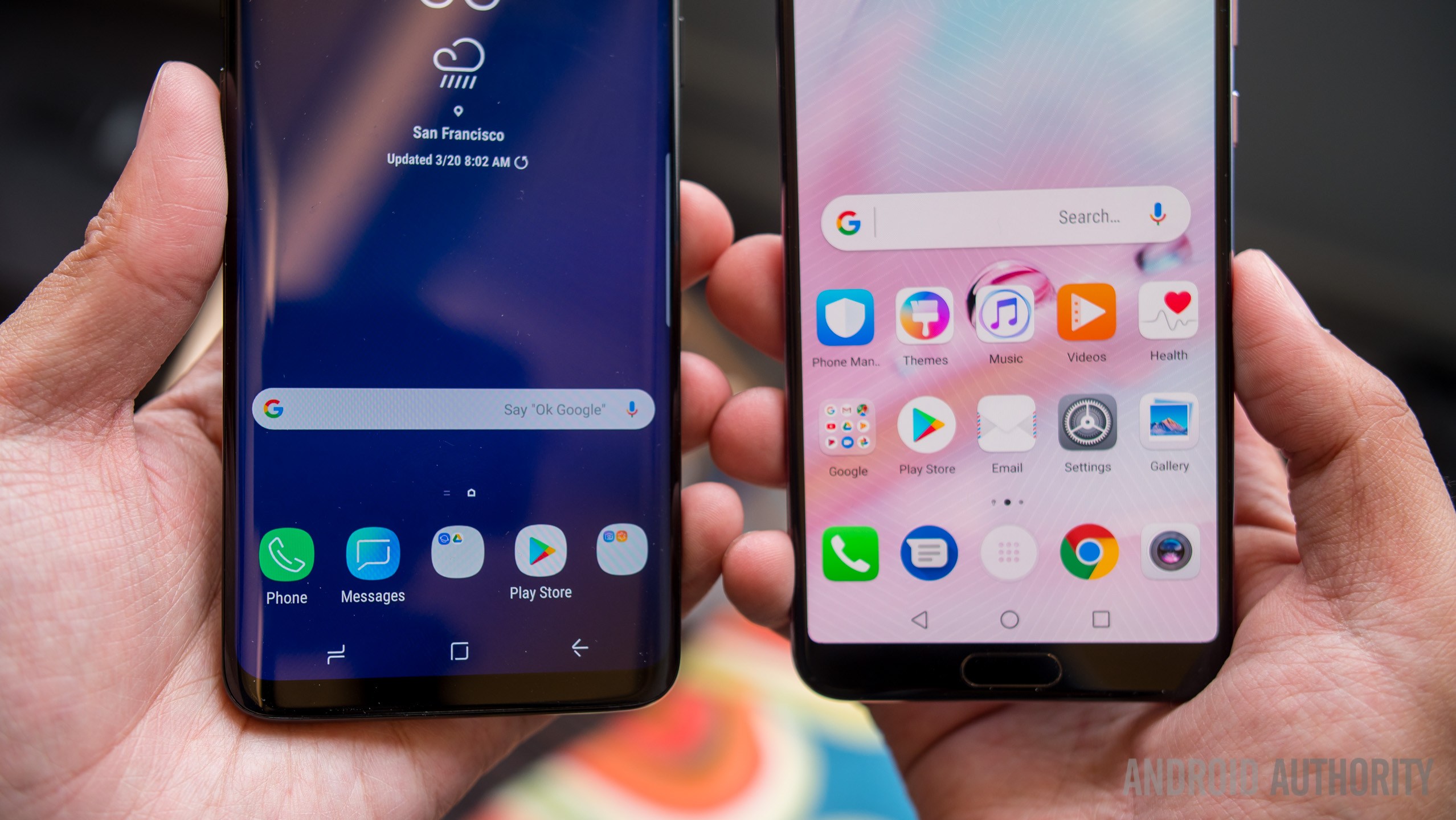 ---
How to use scroll capture on Samsung Galaxy smartphones
Introduced to Samsung users on the Note 5, and majorly improved upon for the Galaxy S7, was a nifty feature called 'Capture more'. This allowed you to take a single long screenshot of a page, from the top and scrolling all the way to bottom, in one file. This feature made a comeback on the Galaxy S8 under the new moniker 'Scroll capture', and can of course be enjoyed on the latest Galaxy S9. Here's how it's done:


First, enable Smart capture from Advanced settings.

Navigate to the screen you want to take a shot of.

Take a screenshot like normal.

Once you take a screenshot, tap on Scroll capture (previously "capture more") from the options that will show up at the bottom of the screen.


Keep tapping the Scroll capture button to keep going down the page until you are done.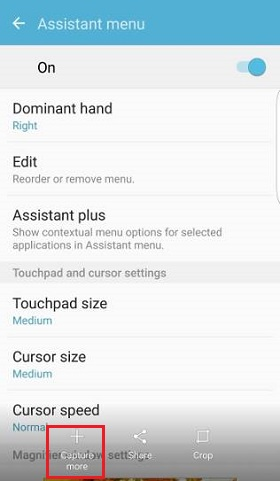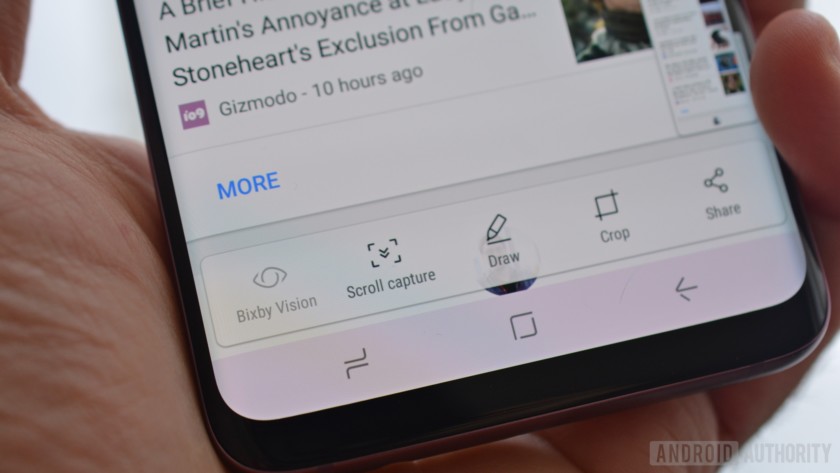 ---

How to use scrollshots on Huawei smartphones
As of EMUI 5.0, the Huawei Mate 9 and Mate 10 devices allow you to take scrolling screenshots. Here's how to do it:


Locate the screen that you want to take a scrolling screenshot of

Hold down on the Power and Volume down buttons at the same time

After several seconds an animation will appear letting you know that you've successfully captured the image

Before the animation disappears, tap on the Scrollshot option

Almost immediately, your phone will begin scrolling down on the screen and add to the original screenshot. It will continue to scroll until you tap on the screen which tells it to stop

The scrollshot will now appear on your display for you to inspect. From here, you can Share, Edit, or Delete the image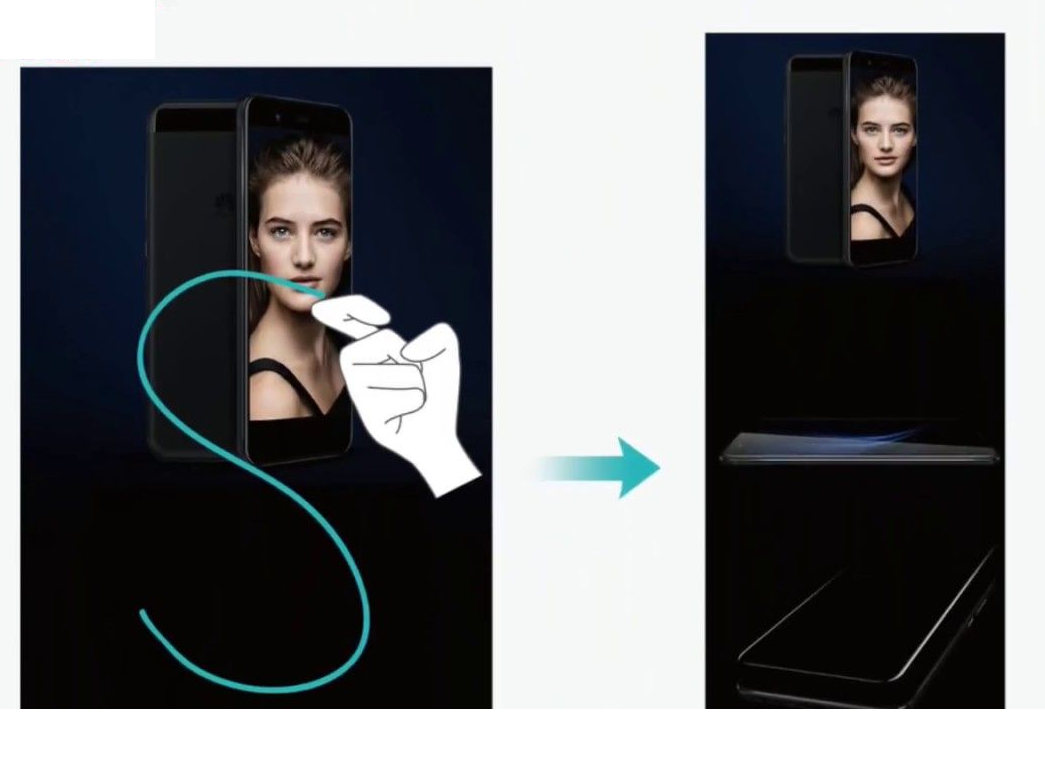 OR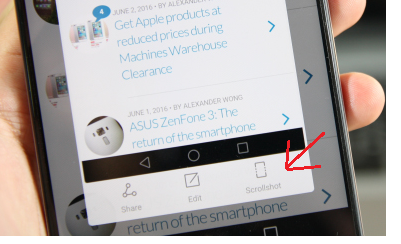 ---
How to take scrolling screenshots on any Android device
But not everyone can afford a high-end Galaxy or Huawei Mate smartphone. Luckily, you don't have to to be able to enjoy scroll capture. While it's not a feature baked into Android itself, that doesn't mean it can't be done. There's a third party app called Stitch & Share to save the day for those of you who don't have Galaxy phones.This intuitive app allows you to take screenshots as you normally would, then it stitches them together for you automatically (unlike other apps which require you to do it manually). All you have to do is save the screenshot as one file, and it even lets you share it from the app right afterward.

You can capture a screenshot of an entire website, news article or app with Stitch & Share from the Play Store. Once you download it and grant it the required permissions, just take your first screenshot as usual. Scroll down until only a small part of what was visible in the first screenshot is still showing on your screen, then take the next screenshot.Just repeat this step until you've taken shots of everything you want. Then swipe down to open your phone's notifications panel and tap the Stitch & Share notification to open the app. Or, you can open the Stitch & Share app and select the screenshots you want to be automatically stitched. From there, simply tap the green arrow to save your long screenshot.To see an example of what Stitch & Share can do, take a look at the very long, max resolution screenshot below. There are a couple of drawbacks to the app, namely that the results aren't always perfect, and a small watermark will appear on the bottom right unless you upgrade to a paid version. That being said, it's a very convenient and useful app.